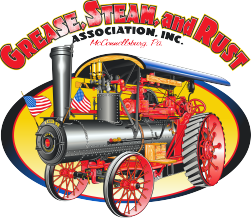 Dirt Track Drags
DIRT DRAG RACING RULES

DIRT DRAG RACING IS OPEN TO:
1. DIESEL Trucks with Four Wheel Drive. Automatic and Standard transmissions
are permitted and may compete in one of (3) classes as determined by Event Officials
after Technical Inspection.
2. GASOLINE Trucks with Four Wheel Drive. Automatic and Standard
transmissions are permitted and may compete in one of (4) classes as determined by
Event Officials after Technical Inspection.
3. Four (4) Cylinder Front Wheel Drive Cars. Automatic and Standard
transmissions are permitted and will compete in a single class.
4. Six(6) and Eight(8) Cylinder All Wheel Drive SUV's. Automatic and Standard
transmissions are permitted and will compete in a single class.
CLASSES FOR DRAG RACING
Gas Classes:
ABSOLUTE SHOWROOM GAS
STREET CLASS GAS
HIGH OUTPUT GAS
OUTLAW GASSER
Diesel Classes:
ABSOLUTE SHOWROOM DIESEL
STREET DIESEL
OUTLAW DIESEL
DRAG RACING AREA:
1. All DRAG RACING will be conducted on a dirt surface.
2. Two side-by-side lanes will be marked by a white lime lines &/or traffic cones.
3. The track will be "worked" to ensure a safe and fair drag race. This may include
disking, watering, and rolling the track
4. The "DRAG RACE TRACK" will be set between 200 feet.

PIT PASSES:
All Dirt Drag Racer, Pits Crew Members, & Associated Parties must sign an insurance
waiver and wear (that's prominently display) a PIT PASS. PIT PASSES will be
available at the vehicle registration for a cost of $15.00/each.
SAFETY CONSIDERATIONS:
1. No speeding or hot rodding the pit area. Any Vehicle in the opinion of "Event
Officials" engaging in "horseplay" or operating in an unsafe manner may be ejected
from the event, escorted out of the pit area, disqualified, and barred from future
events.
2. Driver must stay with their vehicle while their class is participating. Failure to stay
with your vehicle can result in a disqualification.
3. Seatbelts must be worn in ALL classes.
4. Driver will take all directions from the Track Officials while on the track and in the
pit area.
5. No passengers are permitted in vehicle during Dirt Drag Race.
6. Driver may not leave the driver's seat while vehicle is on the track.
7. NO one is permitted on Track except Track Officials and Dirt Drag Racers.
8. The only exception to Rule #7: Pit Crew Member are only permitted on track to
aid in restarting a disabled participating vehicle.
DIRT DRAG RACING GENERAL RULES:
***General rules apply to Every Class, All Drivers, Vehicles, Pit Crew
Members, & those visiting in the Pits.***
1. ALCOHOLIC BEVEAGES ARE STRICTLY PROHIBITTED!!!! THAT
MEANS ALCOHOLIC BEVERAGES OF ANY KIND ARE NOT PERMITTED ON
THE GROUNDS!!!
Open or Closed container does not matter! This is non-negotiable! Any violation of
this rule will lead to Racer and Pit Crew automatically being escorted off the grounds
without the refunding of entry fees or pit passes.
2. All individuals planning to participate in Dirt Drag Races must register, pay the
entry fees, submit their vehicle to a technical inspection, sign the insurance waiver,
and wear "prominently displaying" an event Pit Pass.
3. NO ONE IS TO BE IN THE PIT AREA WITHOUT HAVING SIGNED THE
INSURANCE WAIVER AND WEARING A "Prominently Displayed" PIT PASS!!
4. Elimination format will be determined by the Head Event Official.
5. A valid photo driver's license is required for the driver.
6. All Dirt Drag Racers must be at least 16 years or older to enter any class.
7. Any driver who is 16 or 17 must have a consent waiver signed by guardian.
8. All Dirt Drag Drivers must wear shirt, pants, and shoes in competition.
9. All Dirt Drag Racing is performed at Racers own risk.
10. Vehicle Registration & Insurance may be requested by Event Officials for the
Showroom and Street Classes.
11. All participating vehicles must be 4 Wheel drive or Front Wheel Drive
12. A technical & safety inspection by Track Officials is required at time of
registration.
13. Any decisions by the Track Officials regarding what class a vehicle may
participate in are FINAL!!!.
14. All vehicles must have a windshield.
15. Each vehicle must have the class and participant number written on the
passenger's side windshield by the event staff for quick identification purposes for
event officials, the announcer, and the spectators.
16. All Drivers are required to attend Drivers Meeting prior of start of event.
17. Track Officials reserve the right to re-inspect any vehicle participating in the
event.
18. Dual rear wheels are only permitted on trucks that came from factory with duals
on them.
19. Excessive loss of liquid on the track or loss of parts is caused for disqualification
20. Any vehicle that touches the white line, traffic cones, or Jersey Barricades either
side of that truck's lane will be disqualified.
21. Winners will return to the staging area immediately in order to receive staging
instructions for their next race.
22. ANY & ALL Rules are subject to alteration by Track Officials for the needs of
the event. Event Officials will attempt to relay any event rule alterations at the drivers
meeting prior to the event starting.
23. Failure to observe any and all rules by driver or pit crew may result in
disqualification without the refunding entry fees or pit passes.
24. The use of Foul Language, Arguing with Event Officials, or Other
Unsportsmanlike Conduct is cause for disqualification of BOTH the Driver and the
Vehicle for the event !!!! Such actions will also be considered cause for being barred
from future events.
25. Driver is responsible for the actions and conduct of his or her own pit crew.
26. All drag racing decisions such as winners and possible disqualifications are
FINAL. There is NO APPEAL PROCESS.